SLP STAFF, SPECIAL EDUCATORS, AND PARENTS!
The Tennessee Talks project remains operational and is now scheduling consultations to help you provide the best support to your students with special needs while in their homes.
Do you have questions about addressing a student's assistive technology/communication needs during these school closures? Questions about an interrupted AAC assessment or plan of care? Want 1:1 training or assistance for a specific program or device? Need ideas for providing adapted materials for non-verbal students' use at home, or maybe just need help figuring out your next steps? Make an appointment for a phone consultation or video conference session today!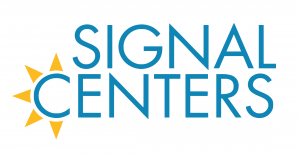 To schedule an appointment, please contact:
Beth Warren, ATP
Signal Centers Assistive Technology Services

To schedule an appointment, please contact:
Janice Reese, ATP
Little Tennessee Valley Educational Cooperative

To schedule an appointment, please contact:
Vicki Haddix, M.S., CCC-SLP
University of Memphis, School of Communication Sciences and Disorders
(901) 678-5800


[email protected]

To schedule an appointment, please contact:
Tennessee Department of Education
Susan Usery
Speech-Language and Related Services Coordinator, Division of Special Populations and Student Support
Andrew Johnson Tower, 11th Floor
710 James Robertson Parkway, Nashville, TN 37243